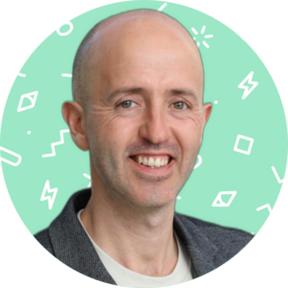 Hello,
I am a travel expert, entrepreneur, and the founder of Hello Experto.
I am a travel writer, blogger and digital nomad since 2010.
In my previous life, I was a mechanical engineer and had master's degree in innovation studies.
My interests:
Technology, Startups, Photography, Local Food, Festivals, Swimming, Scuba Diving, Camping
For me, travel is:
Passion
I have lived in:
Turkey, Sweden, Spain, Chile
I have been in:
Albania, Argentina, Armenia, Austria, Azerbaijan, Belgium, Bolivia, Brazil, Cambodia, Chile, Colombia, Croatia, Cyprus, Czech Republic, Denmark, Estonia, Finland, France, Gabon, Georgia, Germany, Greece, Hungary, Indonesia, Iran, Italy, Kenya, Kosovo, Latvia, Liechtenstein, Lithuania, Luxembourg, Macedonia, Malaysia, Maldives, Montenegro, Morocco, Netherlands, Norway, Paraguay, Peru, Poland, Portugal, Romania, Rwanda, Serbia, Singapore, Slovakia, Spain, Sweden, Switzerland, Syria, Tanzania, Thailand, Transnistria, Turkey, Uganda, Ukraine, United Arab Emirates, United Kingdom, United States, Uruguay
I currently live in:
Izmir (TR) / Barcelona (ES)
My dream destination:
Antarctica
I want to learn about:
Long term travel with a minimalist camper van
3 extraordinary experiences in my life:
-Bungy jumping in Greece and Argentina. -Scuba diving with a whale shark in Maldives. - Driving through Kenya, Uganda and Rwanda.
3 items in my bucketlist:
Skydiving, Crossing the Amazons from one end to another, making Hello Experto the best source for travel planning in the world.
Random fun fact about me:
My name is Engin. Most people mis-pronounce it like the word 'engine' in English. I am an engineer. engin - engine - engineer.
My favourite country:
Thailand
Most interesting continent for me:
Asia
I cannot travel without :
laptop
What I like least about travel:
security checks at airports, communication with immigration officers
The best travel advice I received:
has always been either from experienced travelers who know what they are talking about or from locals that are able to empathize
The worst travel advice I received:
yes yes, it is open, believe me
I miss … the most when I travel:
chats with family or old friends over a table of amazing traditional food
If I could time travel and come back, I would go to … in year … to ...:
San Francisco in 2050 to see what top entrepreneurs are working on to understand what kind of a world is waiting for us
I would like to be … (animal) to travel better:
albatros
My favourite food in my travels:
meat in Argentina
If my travels become a movie, it would be:
action
Travel solo or with someone?:
solo
Backpack or trolley suitcase?:
backpack
In plane, window or aisle seat?:
window
Travel in summer or winter? :
summer
Mountain or beach?:
beach
10 cities or 3 cities to visit in 2 weeks?:
3
Plane, train, bus, boat, car, motorbike or bicycle?:
train
5 days without internet and phone or 5 days without shower? :
without internet and phone
No sex for 6 months or no travel for 6 months?:
no travel
1 year home quarantine without international travel restrictions afterwards or no quarantine and no international travel for the rest of your life?:
1 year quarantine
Weird local food in a local restaurant or well-known dish in a popular spot :
weird local food
20 million Euros / USD with lifetime international travel restrictions or 20 thousand with no travel restrictions? :
20 thousand
One way free travel to Mars. Would you go? :
No
Martians visit your hometown. What would you do? :
I would show them around, take them for a drink
Life on earth will finish in 6 months. Enjoy last moments locally with family and friends or travel the world one last time:
travel the world
My SuperPower:
I can do surprisingly accurate estimations in random visual and quantitative things (for example: how many rice grains are there in this bag?)
13 followed people