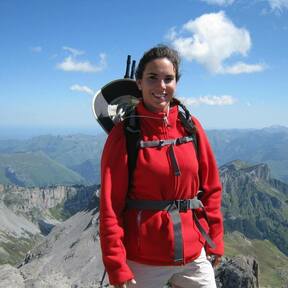 Hi!!
I love to plan trips and guide friends and travellers when they come to Mexico!! Or also if they are going to a place I had already gone.
So... will be a pleasure to help you too as I do with my friends!!!
I'm a passionate explorer-traveller. I had travelled by Mexico since a kid with my family. I know and love my county!
By the other hand, since I was 13 years old I had travelled aboard to Asia, Europe, North and South America, for 1 or 3 months trip every 2 years, most of the times solo. All of these trips had been great schools!!
For me, it is essential to have contact with locals, get new friends and live their place from their own experience! I really would like you could experience it too at least here in Mexico.
My passion: To meet people (deeply if possible) and share the lifetime!!
My interests:
Local Culture, FOOD!!, languages, art, dance, architecture, swimming, outdoor activities, nature and music.
For me, travel is:
discover to be alive!
I have lived in:
Mexico, France and Canada
I have been in:
Argentina, Austria, Belgium, Brazil, Canada, Chile, Colombia, Costa Rica, Czech Republic, Ecuador, France, Germany, Hungary, Italy, Mexico, Netherlands, Peru, Spain, Switzerland, United Kingdom, United States of America, Uruguay
I currently live in:
Guadalajara, México
My dream destination:
Morocco
I want to learn about:
drawing and painting
3 extraordinary experiences in my life:
1.- Work on the marginalized neighborhoods of my city, with the people. 2.- Travel for 5 weeks to France with 4 weeks totally free for spontaneous itinerary, was such a great whole travel. 3.- Built my dreamed own enterprise.
My favourite country:
Apart of Mexico, Italy
Most interesting continent for me:
Asia
Mountain or beach?:
mountain
Plane, train, bus, boat, car, motorbike or bicycle?:
train
20 million Euros / USD with lifetime international travel restrictions or 20 thousand with no travel restrictions? :
20 thousand
No followed people