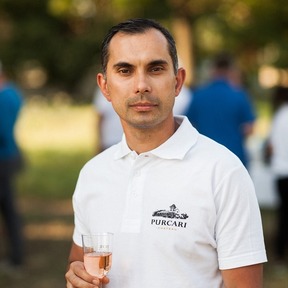 Travel professional from Romania, resident for six years in the Republic of Moldova.
Member of GBTA. Expert in MICE.
Former Senior Brand Manager - placeholder Director of Marketing - of Purcari Wineries Group.

Managing partner of Safe Travel Agency.
My interests:
wine tours, business travel, meetings and events, organic food, car rental, sports travel, food experiences
For me, travel is:
a passion and a living.
I have lived in:
Romania, Moldova
I have been in:
Ukraine, Romania, Moldova, Turkey, Egypt, Azerbaidjan, Russian Federation, Luxembourg, Bulgaria, Serbia, UK, France, Germany, Italy, Spain, Austria, Greece
I currently live in:
Moldova
My dream destination:
Tierra del Fuego
I want to learn about:
Business Travel
20 million Euros / USD with lifetime international travel restrictions or 20 thousand with no travel restrictions? :
20 thousand
Martians visit your hometown. What would you do? :
Get them drunk. We have wine. I live in Moldova.
Life on earth will finish in 6 months. Enjoy last moments locally with family and friends or travel the world one last time:
enjoy locally
No followed people