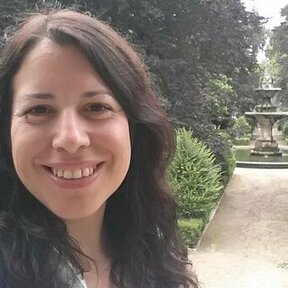 I'm Yanina, I'm 44 years old. I love travelling. I've been working in the tourism industry for twenty years now but I don't consider myself a tourist, I'm a traveller and a explorer. I 've lived in Ushuaia city, in Patagonia for 10 years and right now I'm based in Buenos Aires
My interests:
Trips, nature, art, people, literature, music and experiences
For me, travel is:
To live and discover
I have lived in:
Argentina
I have been in:
Antarctica, Argentina, Belgium, Bolivia, Brazil, Cambodia, Canada, Chile, Colombia, Costa Rica, England, Falkland Islands (Malvinas), France, Guatemala, Hong Kong, Laos, Malaysia, Mexico, Netherlands, Nicaragua, Portugal, Spain, Thailand, United States, Uruguay, Viet Nam
I currently live in:
Buenos Aires, Argentina
My dream destination:
Japan
I want to learn about:
Languages, food, everything!
3 extraordinary experiences in my life:
Watching a giant orange full moon among icebergs in Antartica, performing as an actress with a sold out show, having a mystical experience at 19 years old while walking the Inca trail to Machu Pichu
3 items in my bucketlist:
Hiking on Japan's Shikoku Island, writing a book, a motorhome trip on road 40 from begining to end
Random fun fact about me:
The waiters don't pay attention to me at restaurants and also very strange people always talk to me on the street
My favourite country:
Right now Portugal, I'd like to live there some day
Most interesting continent for me:
Asia
I cannot travel without :
A notebook and a pen
What I like least about travel:
Wasting time at airports or shopping
The best travel advice I received:
Be open to receive
The worst travel advice I received:
To visit a very tourist attraction
I miss … the most when I travel:
Argentinian croissants
If I could time travel and come back, I would go to … in year … to ...:
Paris in the 20's
I would like to be … (animal) to travel better:
An albatross
My favourite food in my travels:
Pad thai and ceviche
If my travels become a movie, it would be:
comedy
Travel solo or with someone?:
solo
Backpack or trolley suitcase?:
backpack
In plane, window or aisle seat?:
aisle
Travel in summer or winter? :
summer
Mountain or beach?:
mountain
10 cities or 3 cities to visit in 2 weeks?:
3
Plane, train, bus, boat, car, motorbike or bicycle?:
train
5 days without internet and phone or 5 days without shower? :
without internet and phone
No sex for 6 months or no travel for 6 months?:
no sex
1 year home quarantine without international travel restrictions afterwards or no quarantine and no international travel for the rest of your life?:
1 year quarantine
Weird local food in a local restaurant or well-known dish in a popular spot :
well-known dish
20 million Euros / USD with lifetime international travel restrictions or 20 thousand with no travel restrictions? :
20 thousand
One way free travel to Mars. Would you go? :
No
Martians visit your hometown. What would you do? :
Cook for them
Life on earth will finish in 6 months. Enjoy last moments locally with family and friends or travel the world one last time:
travel the world
No followed people