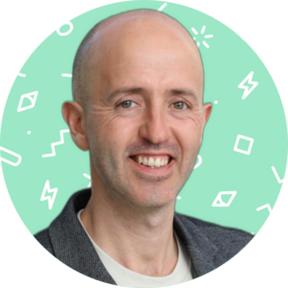 Hello,
I am a travel expert, entrepreneur, and the founder of Hello Experto.
I am a travel writer, blogger and digital nomad since 2010.
In my previous life, I was a mechanical engineer and had master's degree in innovation studies.
Mis intereses:
Technology, Startups, Photography, Local Food, Festivals, Swimming, Scuba Diving, Camping
Para mi, viajar es:
Passion
He vivido en:
Turkey, Sweden, Spain, Chile
He estado en:
Albania, Argentina, Armenia, Austria, Azerbaijan, Belgium, Bolivia, Brazil, Cambodia, Chile, Colombia, Croatia, Cyprus, Czech Republic, Denmark, Estonia, Finland, France, Gabon, Georgia, Germany, Greece, Hungary, Indonesia, Iran, Italy, Kenya, Kosovo, Latvia, Liechtenstein, Lithuania, Luxembourg, Macedonia, Malaysia, Maldives, Montenegro, Morocco, Netherlands, Norway, Paraguay, Peru, Poland, Portugal, Romania, Rwanda, Serbia, Singapore, Slovakia, Spain, Sweden, Switzerland, Syria, Tanzania, Thailand, Transnistria, Turkey, Uganda, Ukraine, United Arab Emirates, United Kingdom, United States, Uruguay
Actualmente vivo en:
Izmir (TR) / Barcelona (ES)
Mi destino soñado:
Antarctica
Quiero aprender sobre:
Long term travel with a minimalist camper van
3 experiencias extraordinarias en mi vida:
-Bungy jumping in Greece and Argentina. -Scuba diving with a whale shark in Maldives. - Driving through Kenya, Uganda and Rwanda.
3 artículos en mi lista de deseos:
Skydiving, Crossing the Amazons from one end to another, making Hello Experto the best source for travel planning in the world.
Dato curioso sobre mí:
My name is Engin. Most people mis-pronounce it like the word 'engine' in English. I am an engineer. engin - engine - engineer.
Mi pais favorito:
Thailand
El continente mas interesante para mi:
Asia
No puedo viajar sin:
laptop
Lo que menos me gusta de viajar:
security checks at airports, communication with immigration officers
El mejor consejo de viaje que recibí:
has always been either from experienced travelers who know what they are talking about or from locals that are able to empathize
El peor consejo de viaje que recibí:
yes yes, it is open, believe me
Extraño ... más cuando viajo:
chats with family or old friends over a table of amazing traditional food
Si pudiera viajar en el tiempo y regresar, iría a ... en un año ... para ...:
San Francisco in 2050 to see what top entrepreneurs are working on to understand what kind of a world is waiting for us
Me gustaría ser ... (animal) para viajar mejor:
albatros
Mi comida favorita en mis viajes:
meat in Argentina
Si mis viajes se convierten en una película, sería:
acción
¿Viaja solo o con alguien?:
solo
¿Mochila o maleta trolley?:
mochila
¿En avión, asiento de ventana o pasillo?:
ventana
¿Viajar en verano o en invierno?:
verano
¿10 ciudades o 3 ciudades para visitar en 2 semanas?:
3
¿Avión, tren, autobús, barco, coche, moto o bicicleta?:
tren
¿5 días sin internet y teléfono o 5 días sin ducha?:
sin internet y teléfono
¿Sin sexo durante 6 meses o sin viajar durante 6 meses?:
sin viajar
¿1 año de cuarentena domiciliaria sin restricciones de viajes internacionales después o sin cuarentena y sin viajes internacionales por el resto de tu vida?:
1 año de cuarentena
Comida local extraña en un restaurante local o plato conocido en un lugar popular:
comida local extraña
¿20 millones de euros / USD con restricciones de viaje internacionales por vida o 20 mil sin restricciones de viaje?:
20 mil
Viaje gratis de ida a Marte. ¿Irías?:
No
Los Marcianos visitan tu ciudad. ¿Qué harías?:
I would show them around, take them for a drink
La vida en la tierra terminará en 6 meses. Disfrute de los últimos momentos a nivel local con familiares y amigos o viaje por el mundo por última vez:
viaje por el mundo
Mi SuperPower:
I can do surprisingly accurate estimations in random visual and quantitative things (for example: how many rice grains are there in this bag?)
Siguen a 13 personas