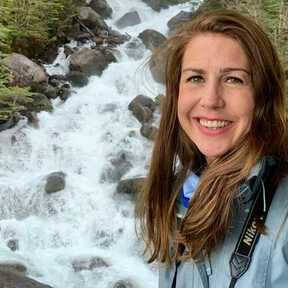 I am a tour guide fom Rio de Janeiro for 10 year, passioned for this beautiful city because of the landscape, nature, history, architecture, culture with Samba, Bossa Nova and the warm way the locals live.
I also have been working as tour conductor and trip leader around Brazil, Argentina and Chile for 7 years.
And spent 3 years living from 2006 to 2009 in Europe, Italy, Spain, England and France.
Mis intereses:
History, architeture, culture, nature, typical things, local costums, learn
Para mi, viajar es:
Experience new feelings, learn always, open my mind, fun, joy, discover other things and lso your self
He vivido en:
Italy, Spain, Great Britain, France, many cities in Paraná State (Brazil)
He estado en:
Brazil, Argentina, Chile, Peru, Bolivia, Italy, France, Spain, United Kingdom, Austria, Germany, Scotland, Czech Republic, Hungary, Canarian Island, Rapanui, Ibiza, Greece, Netherland, Belgium, Urugay, Paraguay
Actualmente vivo en:
Rio de Janeiro
Mi destino soñado:
Tailand
Si mis viajes se convierten en una película, sería:
comedia
¿Viaja solo o con alguien?:
solo
¿Mochila o maleta trolley?:
maleta
¿En avión, asiento de ventana o pasillo?:
ventana
¿Viajar en verano o en invierno?:
verano
¿10 ciudades o 3 ciudades para visitar en 2 semanas?:
10
¿5 días sin internet y teléfono o 5 días sin ducha?:
sin internet y teléfono
No sigue a ningún usuario