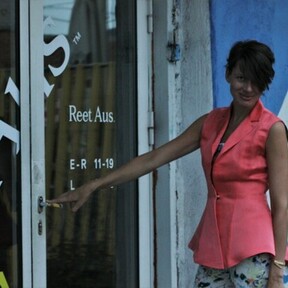 My name is Piret, Latinos call me Pepita. After living on three different continents, I discovered that I have three loves:
- Fashion,
- Travel and
- Estonian design.
In my work life, I help Estonian companies expand internationally. A few years ago I ran a program that helped Estonian designers do just that. It was the BEST job of my life and I got paid to hang out with the most creative people in my country.
When friends visited, I took them on these underground tours and they're feedback confirmed that Estonian design is unique and a lot of people don't know about it.
That's why I founded DesignTours.ee, where I help fashionistas discover the unconventional off the track designs that will help you get non stop compliments. Whether you are looking for a new outfit, jewellery or unique souvenirs for your house. I can help :)
Mis intereses:
fashion, travel, Estonian design, unique experiences
Para mi, viajar es:
immerssing into the local culture, experiencing the daily life in a different setting, meeting amazing people and celebrating diversity of our planet
He vivido en:
Estonia, Belgium, Ecuador, China, Brazil, Spain
He estado en:
Argentina, Austria, Belgium, Brazil, Canada, Chile, China, Colombia, , Cyprus, Czech Republic, Denmark, Dominican Republic, Ecuador, Egypt, Estonia, Finland, France, Germany, Greece, Haiti, Hong Kong, Hungary, India, Italy, Latvia, Lithuania, Macedonia, Macau, Malaysia, Mexico, Monaco, Namibia, Netherlands, , Panama, Peru, Philippines, Poland, Portugal, Russian Federation, San Marino, , Singapore, Slovakia, Spain, Sweden, Switzerland, Thailand, Tunisia, Turkey, Ukraine, United Kingdom, United States, Uruguay, Vietnam
Actualmente vivo en:
Tallinn, Estonia
Mi destino soñado:
Australia
Quiero aprender sobre:
Local deisng
No sigue a ningún usuario