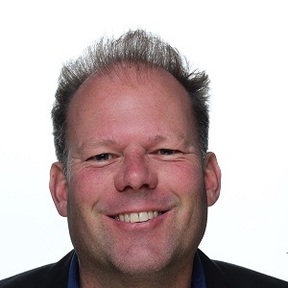 Hello i'm Jan. I'm a passionate explorer of what this fascinating world has on offer. In the past 13 years i have been travelling to countries on all continents except Antartica. As a wildlife lover i went on safari's in several African and Asian countries and got very close to giant grey whales in Mexico. I'm very interested in history and the cultural background of places as well. I think i learned some valuable skills and obtained a lot of usefull knowledge of destinations which are usefull for fellow travellers and which i would like to share with you. I live in Amsterdam and did do tours there for many years.
İlgi alanlarım:
Art, nature, wildlife, great landscapes, architecture, swimming, history of places and countries
Benim için seyahat:
exploring and discovering
Yaşadığım ülkeler:
The Netherlands, Canary Islands
Bulunduğum ülkeler:
Australia, India, Mexico, Tanzania, Ethiopia, Phillipines, Egypt, USA, China, Cambodia, Thailand, Indonesia, Egypt, Russia, Sri Lanka, Belize, Norway, Switzerland, Italy, Spain, France, Belgium, UK, Finland, Poland, Portugal, Chech Republic
Şu anda yaşadığım yer:
Amsterdam, The Netherlands
Hayalimdeki destinasyon:
the world
Öğrenmek istediğim konu:
almost everything
Hayatımdaki 3 sıradışı tecrübe:
Being for the first time on a safari in Tanzania, landing on The Maledives and watching the atolls from the sky, walking alone through centuries old completely frescoed halls in Italy
Yapılacaklar listemdeki 3 madde:
I have many more than 3 and part of the charm of travelling are the unexpected discoveries as well. But to mention 3 i didn't visit yet: 1 The great, scenic National Parks and landscapes of the SouthWestern United States 2 Namibia and Botswana 3 Peru, Bolivia and Ecuador
Favori ülkem:
Not just 1 favourite, there are so many interesting ones and there are not many countries without interesting things
Yanımda olmadan seyahat edemeyeceğim şey:
internet, unfortunately, one of the first things i do after arriving somewhere is trying to get a sim-card with internetconnection and data
Seyahat ile ilgili en sevmediğim şey:
Not much, probablysecurity checks at airports, annoying questions by immigration officers in some countries
Aldığım en iyi seyahat önerisi:
travel can be done much more cost efficient
Seyahat ederken en çok ... özlüyorum:
The convenience to be able to buy some local, widely available food products of The Netherlands in Amsterdam, although i eat food from all over the world.
Zamanda yolculuk yapıp geri dönebilseydim, … a/e ... yılına ... için giderdim:
again i would have many time periods, places and persons i could mention here. But to name a few: travel with Marco Polo over the silk road to China from Medieval Italy, walk around Amsterdam in the 1640's, be a talented IT-engineer in Silicon Valley in the 80's, '90's, be a famous musician in '60's or '70's in San Francisco
Daha iyi seyahat etmek için… (hayvan) olmak isterdim:
a bird, for example an albatros or swift
Seyahatlerimde en sevdiğim yemek:
all local, for me new food i try and like
Uçakta, pencere yanı mı, koridor mu?:
pencere
Yazın seyahat mi, kışın mı?:
yaz
2 haftada 10 şehir ziyareti mi, 3 şehir ziyareti mi?:
3
Uçak, tren, otobüs, tekne, araba, motosiklet veya bisiklet?:
tren
5 gün internet ve telefon olmadan mı, 5 gün duşsuz mu?:
duşsuz
Sonrasında uluslararası seyahat kısıtlamaları olmadan 1 yıllık evde karantina mı yoksa karantinasız ama hayatının geri kalanında uluslararası seyahat yok mu?:
1 yıl karantina
Mars'a tek yönlü ücretsiz seyahat. Gider miydin?:
Hayır
Marslılar şehrini ziyarete geldi. Ne yapardın?:
invite them for a drink
Takip ettiği kişi yok